TURVO OIL

SINGAPORE PTE LTD
Just as clothes maketh a man and makeup enhance the  beauty of a woman, a quality and reliable engine oil offers many benefits for your car engine. The liquefied oil lubricates each and every moving components inside the engine. It cleans the engine, creates a protective film layer in the process to reduce friction and prevents the internal engine parts from colliding with each other thereby enhancing the performance of the car.
Established in 2007 originally as a sole proprietorship, Turvo Oil Singapore Pte Ltd was subsequently transmuted as a Private Limited setup under the helms of Mr Ng.
Turvo Oil with its Registered Trade Mark obtained in 2007, supplies high performance, multi-functional range of lubricant oils designed for use for motor vehicles, motorcycles, light/heavy trucks, agriculture machinery and marine vessels.  The premium finish products and base oils are obtainable in drums or in flexi bags storage.  As a long standing reliable and trusted brand for automotive and industrial solution, all their manufacturing plants have attained the industry standard ISO 9001-2015 certification.
Under its Trade Mark branding, the category list of products included but not limited to automatic transmission oil, engine oil, air screw compressor oil, commercial hydraulic oil, grease oil, industrial gear oil,  marine engine oil, metal working fluid,  transformer oil etc.
The Society of Automotive Engineers (SAE) has established a numerical code system for grading motor oils according to their viscosity characteristics.  The mixture of base oils from Turvo Oil derives from a combination of premium grading of SN500, SN150 and BS150.
Turvo Oil  lubricant oils is adeptly marketed island-wide in Singapore to car workshops, retail shops, vehicle spare parts companies through its appointment of one main distributor since 2013.
As a supplier of high quality refine base oil primarily to other small agencies overseas in addition to the Myanmar Government, Turvo Oil ensures that the additives used in the manufacturing processes are sourced from well-known major additive companies in USA. Their fully synthetic lubricant oils are also blended from high quality synthetic base oil. Every blended batch of blended products adheres to systematic stringent quality control checks by  laboratory. At customer's request for conformity, the products may also be sent to international laboratories for testing.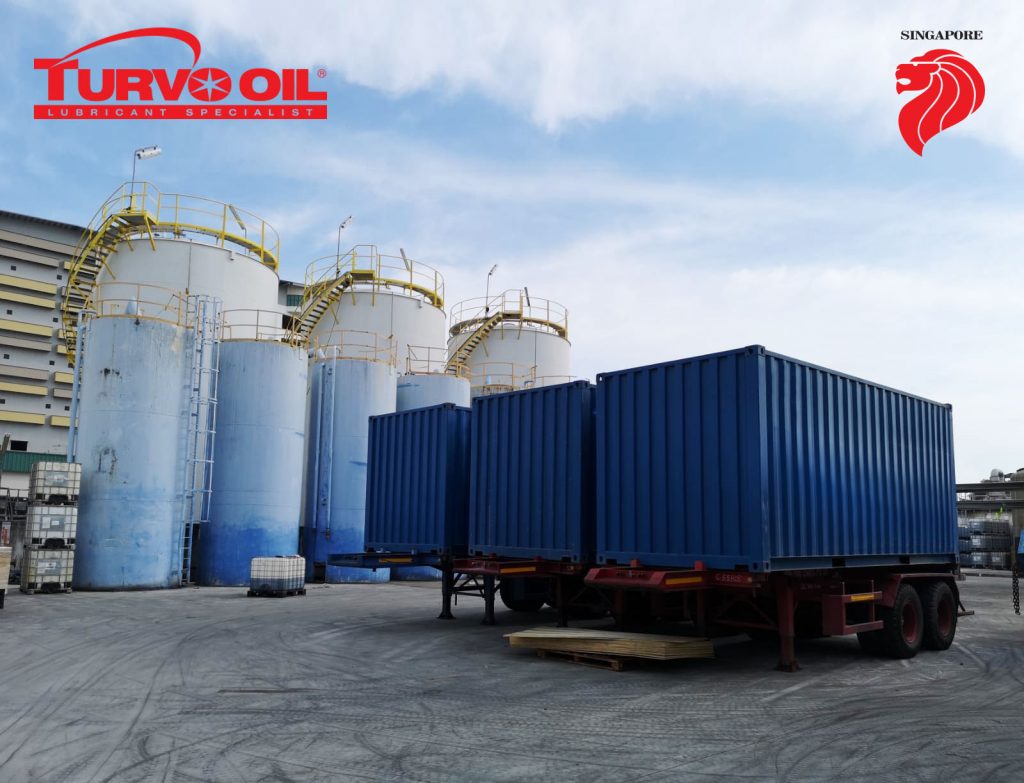 Turvo Oil Singapore Pte Ltd, the brainchild of Mr Ng, started from a humble beginning as a salesman for a lubricant oil company back in 1993 for about 6 years.  With his vision and passion and well-honed skill and in-depth knowledge, Mr Ng spares no expense to captivate the lucrative market and proceeded to set-up his own enterprise in 2007. In between, his insatiable quest for knowledge took precedence and Mr Ng continued to acquire additional specialised sources and references on lubricant oils.
Dedicated, committed and determined, Mr Ng is poised to elevate the company profile to marks of distinction under his strong leadership.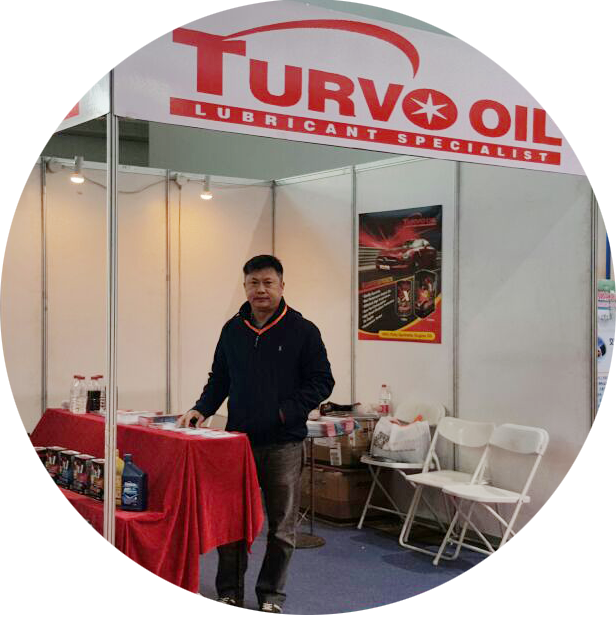 With the research and development, Mr Ng has set his sight on active overseas expansion plans with preferred distributorship penetration into China, Philippines, Vietnam, Indonesia, Taiwan and Russia.
Present distributorship has already been established in Cambodia, Myanmar and Bangladesh.